"Brass in American Jazz" is the theme for this year's Great American Brass Band Festival, and with that theme come new and unique festival events. Here are three new events you need to know about before you come: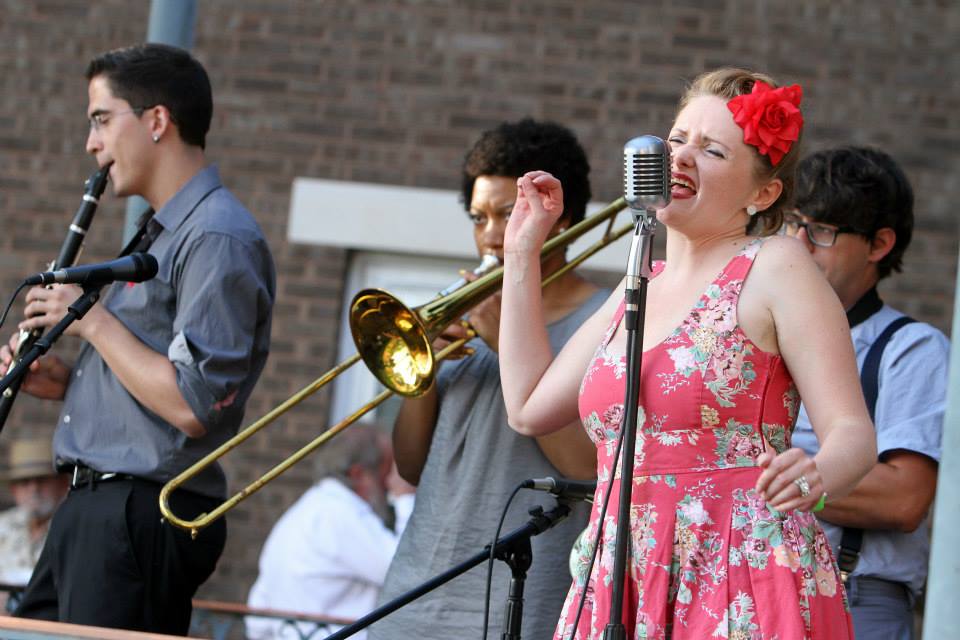 Thursday evening kicks off with a downtown gallery hop; finish off the night with a downtown community swing dance! Walk over to the Boyle County Library Park for a short mini-lesson at 7:30 p.m., followed by an open dance to live music at 8 p.m. It's a whole new way to experience brass music. More info here. (Photo by Kirk Schlea)





Spend your Friday afternoon at Constitution Square, where you can enjoy lunch from Kleckner's Smokin' Grill. While you chow down on some finger-lickin' good barbeque, you can hear live music performed by the New Orleans-based band Storyville Stompers. All proceeds benefit the festival—you'll never feel so good about eating BBQ! More info here.
Start off your Saturday right with an hour of relaxing yoga in Constitution Square in downtown Danville. Led by the staff of neighboring Shaker Village of Pleasant Hill, the class is open to all levels of student and is offered free of charge. More info here.



These are just a few of the many events filling four days of the musical menagerie that is the Brass Band festival. Get a full schedule of events here. For up-to-the-moment details, check them out on Facebook, Twitter, Instagram, Pinterest, and Vine, or download their new festival app.